People Driven Features
Enjoy Complete Peace Of Mind
FastDirect Has E-Commerce!
Processing Payments Within Your SIS Saves Time and Money
FDpay inside the Parent Portal:
The FastDirect Parent account is easy to add/edit Card or Bank Information. The Finance tab offers parents the ability to make payments, check balances, view transactions, add or remove credit card information, add or remove bank accounts and print out tax reports.
Below is an example of Your Wallet: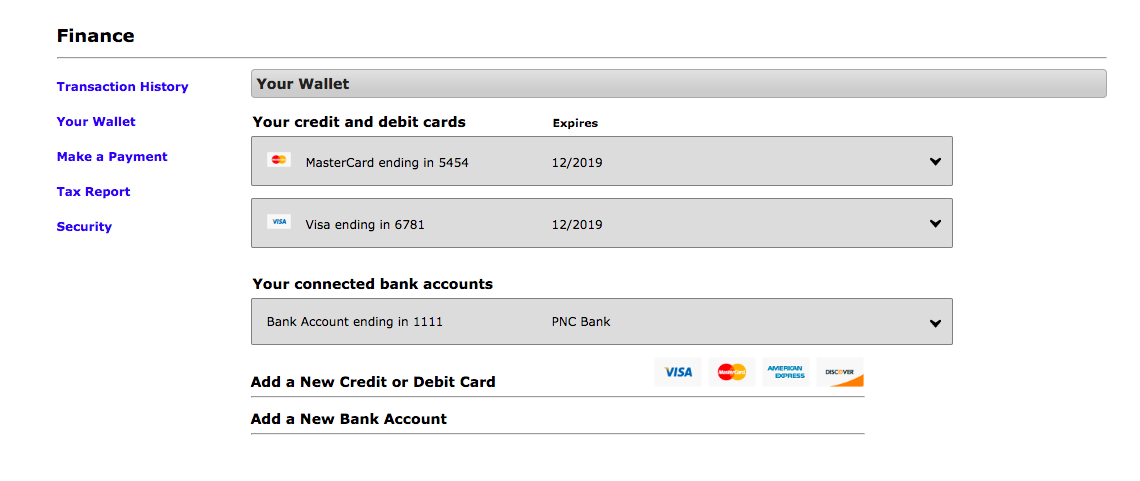 Below is an example of Make a Payment: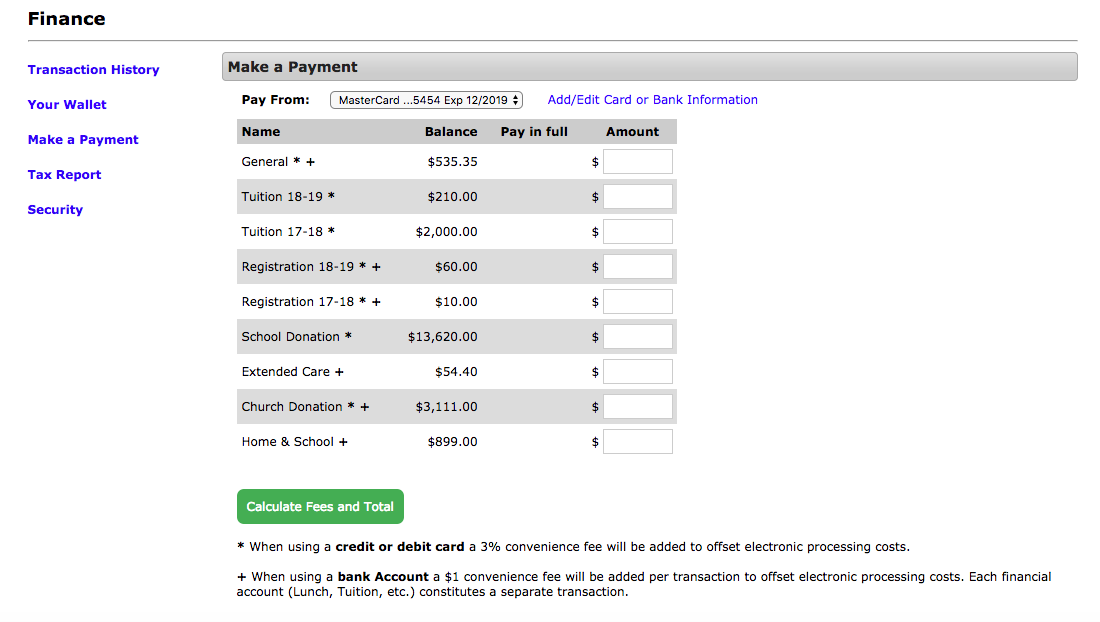 Below is an example of Fee Calculation and Total. Now you can Submit Your Payment:
Below is a Receipt for Your Payment on screen. Additionally, a copy is sent in FDmail to the Parent Account: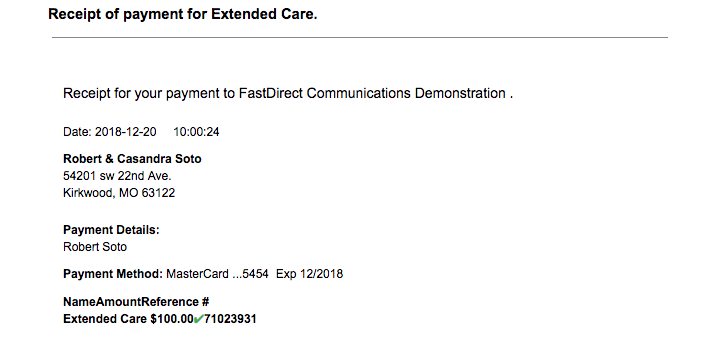 Pace Insight Reporting:
Below is an Insight Report for a school. The Data can be shared via a CSV file to other business systems including all payments.

Pace Monthly Reporting
Convenience for Parents – making online payments is fast and simple
Credit Card, Debit Card, and ACH payments are updated immediately in FastDirect's Finance component

PACE reporting for your school, church, and district
Activate FDpay Today! Call 1 (866) 805-3116
Activate your credit card and debit card merchant agreement with Pace for $10.00 per month

Decide if your school or if your families will pay the transaction fee which is 3%

Activate your ACH (electronic check) merchant agreement for $5 per month




Decide if your school or if your families will pay the transaction fee which is $1.00




(

You can select credit/debit card only, ACH only, or both.)

FastDirect will take care of your system setup

FastDirect will train your designated staff member(s) on how to use the Finance component.
FastDirect Communications LLC has partnered with Pace Payment Systems Inc. to make it easy and safe for your school to accept credit card, debit card, and ACH (electronic checks) payments.
Enhance communication with parents
Stronger parental involvement
Reduce surprises at report card time
"Just wanted to send a positive note to say "thank you" for implementing the FastDirect system. As a parent, it is wonderful to be able to "double-check" my kids' assignments and monitor academic performance regularly instead of waiting for mid-quarter or quarter-end. I love the ability to be more proactive with their homework because of it and wanted to just let you know how much it has helped our family! Thanks and Have a Great Day!"
Parent, Glencoe, MN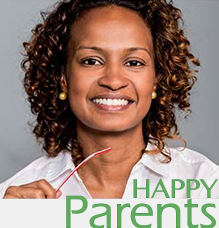 Improve parent involvement and student achievement
Record grades from anywhere with internet access
Complete report cards in about 30 minutes and save time
"FastDirect has been a great tool for me to communicate with parents and sometimes students! As Athletic Director I find FastDirect a necessary communication tool. I use the calendar to publish game schedules and contact parents via FastDirect about any schedule changes. It makes my job MUCH easier!"
Shannon Aurich – Teacher & Athletic Director  |  Zion Lutheran School – Mayer, MN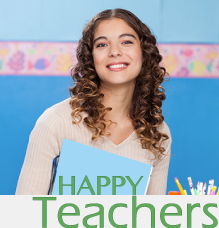 Help keep track of assignments, tests, and projects
Communicate easily with teachers
Improve student participation
Eliminate surprises at report card time
"I like that I can see my grades and see if I am struggling in any course. I can also check to see when my assignments are due which helps me budget my time."
Adrian – 6th Grade Student  |  St. Peter's Catholic School – St. Louis, MO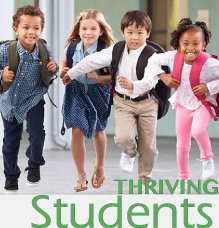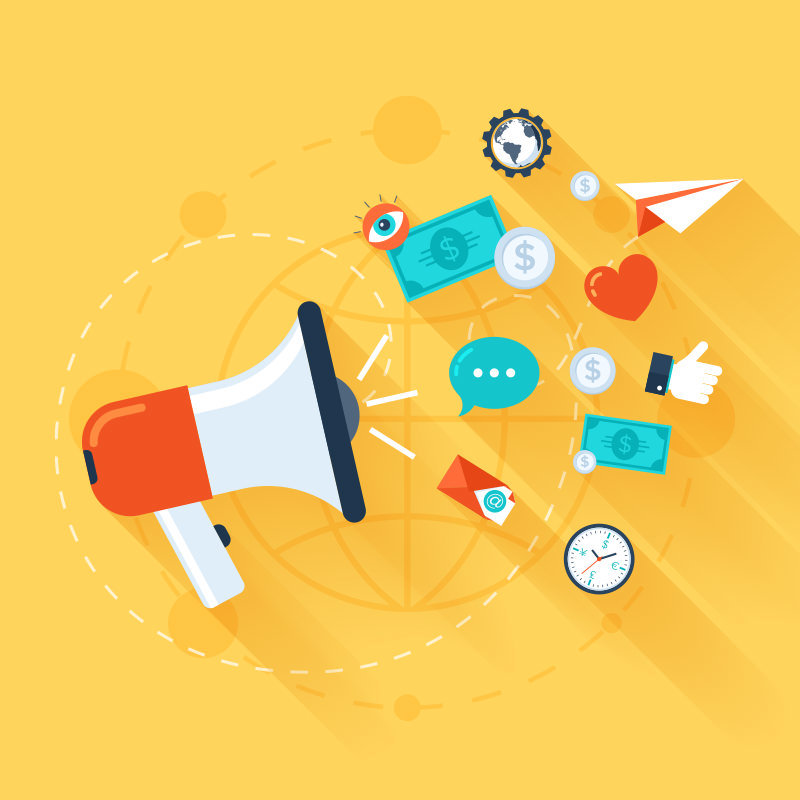 Administrator Benefits
Boost recruitment
Meet parents' expectations for easy access to information
Enhance communication with parents
Improve academic achievement
Stronger parental involvement
Staff focus on core responsibilities rather than on clerical and technical issues
Increase safety
Improve student participation
No surprises at report card time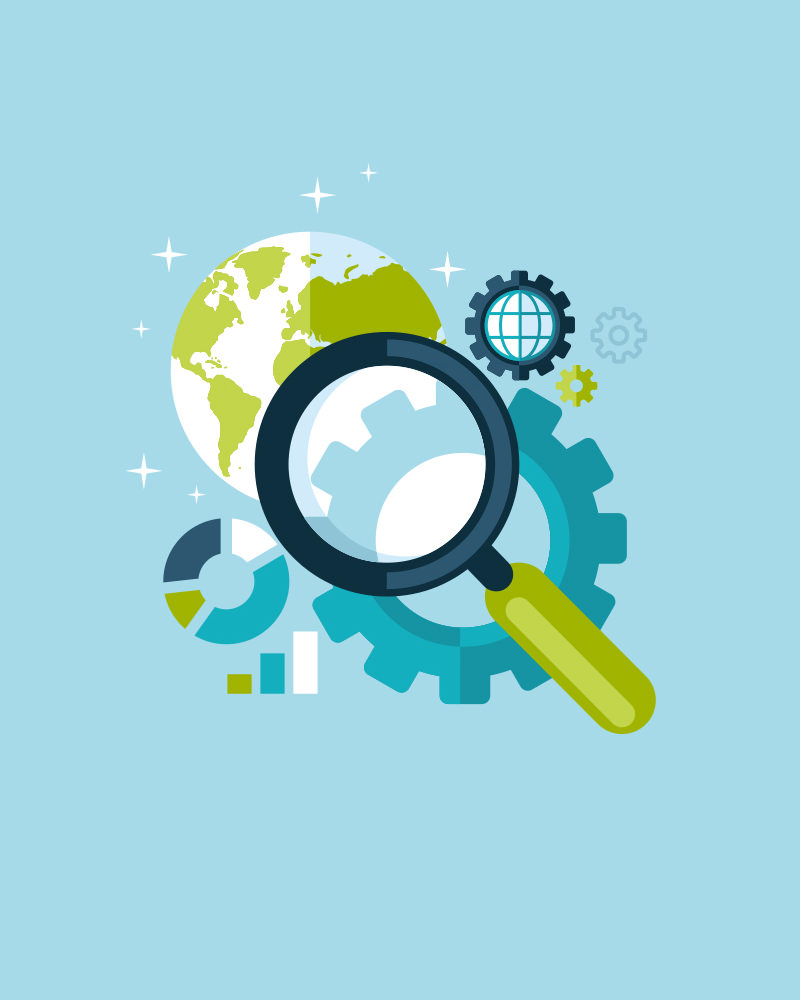 Teacher & Staff Benefits
Improve parent involvement
Improve student achievement
Record grades from anywhere at any time
Save time (report cards done in about 30 minutes)
Never retype assignments because they are posted automatically
Never manually calculate term averages
Never need to download information from grade book to make it available for parents and students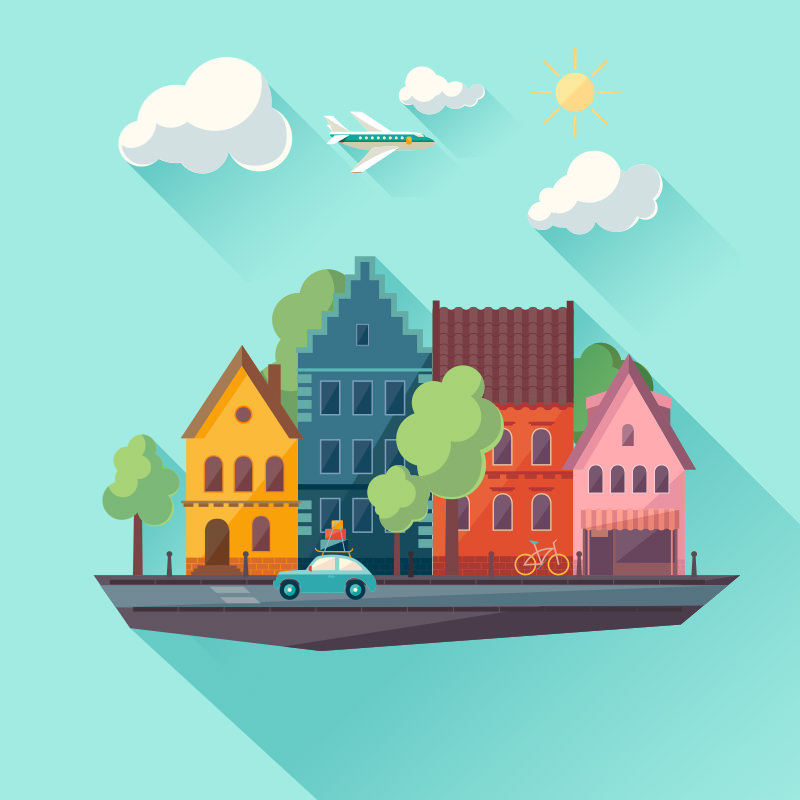 Home Benefits
Enhance communication with parents
Stronger parental involvement
Reduce surprises at report card time
Help keep track of assignments, tests, and projects
Easier communications with teachers
Improve student participation
Help set goals
Eliminate surprises at report card time