FastDirect Communications Support Features
Our hands-on approach works! We do not believe in the corporate train the trainer model in which a company trains one staff member who would be responsible for training the rest of the school. We believe that all end users need and benefit from technical support.
Your school site is SSL encrypted and password protected. Data is secured by third party hosting and backed up.
Technological upgrades are continually implemented and monitored by the FastDirect Communications design and program engineers.
We build customized report cards for each grade level, giving your teachers the ability to effectively communicate students' progress. You provide grade scales and marking codes, then created and applied by us!
Free, on-site training gives administrators and teachers the confidence to hit the ground running with your school site. Ongoing training is available for any staff member at any time.
Exceptional HelpDesk support for all users via our private email system or toll-free number guarantees an expedient response to inquiries. We provide a continuity in service because you can reach the same HelpDesk guru time and time again. You can ask for us by name! Guides, FAQs, video tutorials, and our Monthly Mentions newsletter, ensures success for administrators, teachers, and families.
Our Monthly Mentions newsletter keeps administrators informed of the latest technological upgrades and offers timely advice on when and what school processes to address.
Leave the work to us, we will build your customized system in just one week! This includes complete data conversion, building report cards, grade scales, grade books, and designing a personalized, mobile-friendly login page for your school.
Our HelpDesk provides assistance with the archiving of grades, the promotion of students, and the closing out of the school year. We'll guide you to a smooth start to the new school year.
All modules of the system are available at one low fee, giving administrators the freedom to choose when and what features to roll out.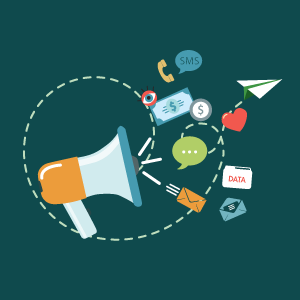 Communication
Communication
We provide superior customer support; giving administrators, teachers, and staff more time to serve their students and families. Our HelpDesk takes great pride in working closely with schools to make sure they are making the most of the features FastDirect Communications offers. Whether by telephone for a one-on-one consultation or via our private, email system, inquiries are handled quickly and efficiently.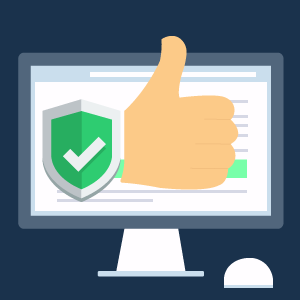 Trust
Trust
Administrators know they can count on us to successfully launch their school information system. We handle all data conversion, grade book, report card, and grade scale creation. Most importantly we provide free, on-site training for all staff. Additionally, we provide assistance with the graduation process, archiving grades, and transcript retrieval. This results with a smooth transition from one school year to the next. Our Monthly Mentions newsletter keeps users current on upgrades. We handle all server maintenance and costly server upgrades. Also, the hosting support ultimately saves administrators time and money.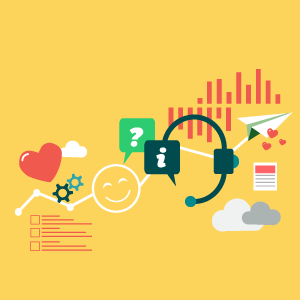 Satisfaction
Satisfaction
Teachers can call our toll-free number or send a private email for assistance. In addition, they may choose to browse our library of video tutorials which are brief and informative. We are happy to work with all users of the system, even parents and volunteers. This ensures seamless communication and excellent customer satisfaction.




Customer Love
We love serving our schools and making friends along the way!
Thanks so much for your time and help. We appreciate you!
Thanks again for all your help…you guys ROCK!!!
Thanks for the help. Once again the best HelpDesk in the world comes through!
Thank you so much! I'm always amazed at how quickly the HelpDesk works!
I love Fast Direct! Thank you!
This was almost too easy.
You are a rock star!! Thank you sooo much!!!
Looks like we are golden!! Thank you again.
Oh thank you so very much Maggie!! Glad to know that you guys are there to help!
I appreciate how quickly everyone at the HelpDesk responds to questions.
Thanks so much for your help. Have a great weekend. 🙂
Thank you very much Sarah for your helpful and prompt response. Blessings
Thank you! You are awesome, Kathleen!
Thank you for your quick reply!
Thank you for such excellent customer service! I am very pleased with FAST DIRECT and will anytime, anywhere, serve as your ambassador!
As long as we can get the information we need, I am happy! Thanks for all your help – so prompt!
Thanks for setting me up so fast!
Wow! That was fast! Thank you.
Thank you for your help. You are all so helpful at FastDirect 🙂
Thanks so much for your quick help!
Thank you very much, Kathleen! I appreciate your help.
Thank you! It is such a blessing and relief to know I can just call you up and get everything taken care of.
A HUGE THANK YOU! You are always so helpful and very timely… you should get a raise 😉
Fantastic! Got it!! Thank you so much for your prompt assistance!
Thanks for your help. I think I am done with this until I come back July 20th. Everyone has been very helpful to me this school year and look forward to next school year!!!!
I knew I could count on the help desk! Thank you very much. It was exactly what I needed.
Thank you so very much for all your help with this!
You guys are the greatest.
A HUGE Thank You for all that you do to help us out here on the school end of FastDirect. You guys are amazing!
Thank you so much. FastDirect has been great to work with. My requests are met within minutes. I appreciate that. Thanks.
Thank you for all your help. Being new to Fast Direct I really appreciate all the help you and others at the help desk have given me. Your help desk is the most helpful help desk I've worked with.
I want you to know what a pleasure it has been to work and grow with you. I wish you great tomorrows!