Distance Learning Resource Hub
We know you have adapted to new circumstances abruptly and I imagine it's been a bit overwhelming. We are here to help. Although it might be a hard pill to swallow, it is quite likely that Distance Learning will continue next school year. To be prepared, it is critical to adapt to this new reality and ensure that your staff is able to finish this school year strong and plan to come back even stronger next year.
Resources:
Tips for Zoom (Tech-Etiquette and Security)
Keeping School Culture and Community Alive During Distance Learning 
Yoga at Home: Yoga for All Ages!
FastDirect YouTube Channel:
(Our YouTube channel includes playlists that teach Google Classroom, Zoom, FlipGrid, and more!)
---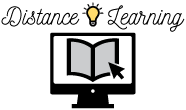 How FastDirect can help: We are offering virtual training sessions to our school partners as a part of our new Distance Learning Initiative.
Our efforts will help you maximize your familiarity with the FastDirect SIS, tools like Zoom and Google Classroom and think through challenges.
In order to get a better sense of your school's needs, please complete this needs assessment survey:
for Students   |    for Parents   |    for Teachers   |    for Admin
para Estudiantes (En español)    |    para Padres (En español)
---

CARES Funding
Every Independent school in the US belongs to a school district or Local Educational Agency (LEA). In most cases, it is possible to apply for Professional Development funds through Title IV. States and local educational agencies will receive a bulk of funds from the federal CARES act in response to the economic impact of COVID-19. Some of these funds will be available help schools set-up distance learning.
Click this link for an article that has a good summary of what's available for schools.
Here are some highlights of the article:
"Elementary and Secondary School Emergency Relief Fund would receive $13.23 billion."– The funds flow from feds to State Ed. Agencies to Local Ed. Agencies to Schools

"The CARES Act requires the Education secretary to make applications for both funding streams available 'no later than 30 days after enactment' of the law, and applications must be approved or denied within 30 days of receipt of the application." — So if schools act, they could have money within 60 days!!
Under this provision, schools can leverage funds for "Planning and coordination during long-term closures, including how to provide meals to eligible students, how to provide online learning technology to all students, how to provide guidance on meeting IDEA requirements, and how to ensure other educational services can continue to be provided consistent with federal, state, and local requirements. CARES Act Section 18003(d)(8)."
Contact HelpDesk if you would like to find out how FastDirect can help!